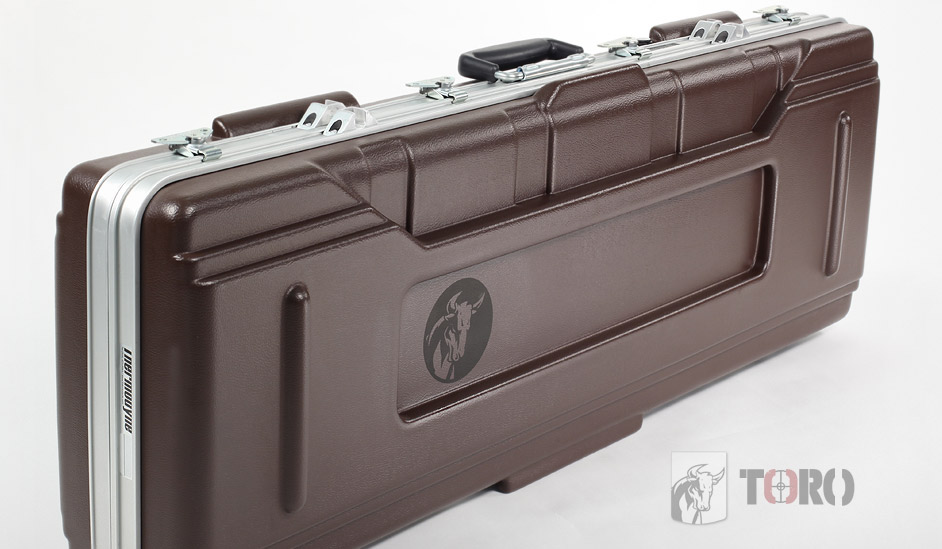 Proffesional & Military-Grade Gun Cases


Once exclusively for military and law enforcement officers, Thermodyne's ToroCase gun cases are now available to everyone! Durable, Light and incredibly compact, ToroCase offers unmatched rugged protection for even the most extreme environments. Whether you're carrying your guns to a shooting range, hauling them cross-country for a hunting excursion or shipping them internationally through an airline, every piece of your arsenal will be well-protected in a ToroCase.




This Isn't Your Father's Gun Case
Constructed from 100% military-grade parts, the ToroCase is anything but average. From MIL-compliant foams to rugged HD hardware, ToroCase shipping and carrying cases are built tough for a

lifetime of slams, bangs and drops. Other manufacturers use cheap plastic latches that pop open under low impact and mild duress, spilling your precious gear out onto the ground. Unlike our competitors, Thermodyne builds ToroCases with premium steel latches that won't fail when your case is dropped—even from extreme heights. Zinc-plated for added protection, ToroCase's superior latches are also fully field-replaceable—which means you can change them out on site instead of returning your case to the factory for repairs.

Premium Foam Interiors

At Thermodyne, we wouldn't dream of installing a consumer-grade foam interior. Unlike off-the-shelf gun cases, every ToroCase comes equipped with a heavy-duty military-grade interior. While lower grade

interiors start to lose compression and shock resistance immediately, ToroCase's military-tested, certified high-density foam keeps its resilience year after year, trip after trip.

Plucking at Foam Blocks is For the Birds

Don't get stuck picking at those little foam cubes to create an interior for your gun case. Those substandard foam blocks don't hold-up or provide the protective support your guns deserve. When you purchase a ToroCase, we'll factory customize your foam interior at a minimal cost—whether you need just one case or a hundred. With no minimums and an easy ordering process, Thermodyne's ToroCase offers the ultimate in customized protection.

Order Now, Call: 1-909-923-9945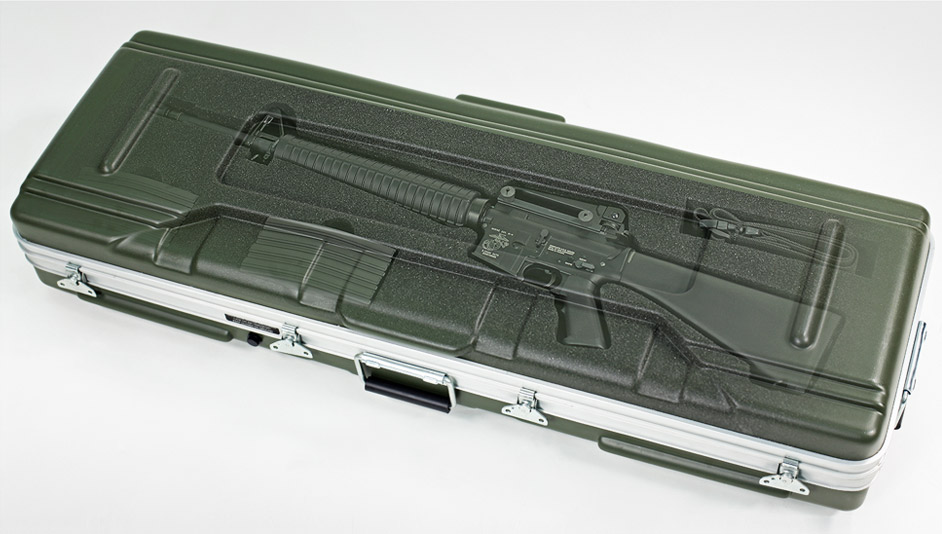 Safe & Secure Storage


All ToroCases feature durable hardened steel locking hasps, allowing you to safely secure your weapons. These robust hasps allow for padlock, combination lock and TSA compliant locks for secure transit and storage. We also offer an optional machined aluminum locking hasp for even easier locking and enhanced protection.

Rolling Wheels & Comfort-Grip Handle

Sometimes you need to haul a lot of gear with you—but there's no need to feel like a pack mule. Our rugged military-grade rolling cases not only protect your gear; they also protect your back. When you hit the road, depend on ToroCase's heavy-duty steel ball-bearing wheels for easy transport, reducing the effort it takes to get to your destination. To top it off, ToroCase also features a unique Comfort-Grip handle,

contoured for a solid fit and relaxed grip. While extremely comfortable, these sturdy handles are meaty enough to take the abuse of repeated direct hits and drops. Manufactured from steel and manufactured to be ROHS compliant, the Comfort-Grip handle is overbuilt for a lifetime of reliability.

Tailor-Made for You

The best part about ToroCase? Almost every square inch can be customized to meet your exact wants and needs. From outer shell colors to tailored foam interiors, we can create a ToroCase that's all yours. If you prefer to keep your scope mounted, we can custom-cut the interior in our factory to accommodate for that. If you prefer a case that opens flat for easy loading and unloading, we've got it covered. Other popular options include inner-lids, lid mounted accessory bags, special hardware finishes, custom markings for quick

identification and much more. Ready for us to build a custom case that will protect your weapon for years to come?

Custom Sizes for a Perfect Fit


With many manufacturers, you have no choice when it comes to size. If your equipment is in-between sizes, you can either squeeze your weapon into a case that's too small and won't properly protect your gear or you're saddled with a case that's way too big and heavy for your needs. Don't settle for an ill-fitting case. At Thermodyne, we can custom-fit your ToroCase to the gear you're going to pack in it. We offer this with no minimums at absolutely no charge to you.




Let us custom-build a ToroCase for you.

1-909-923-9945.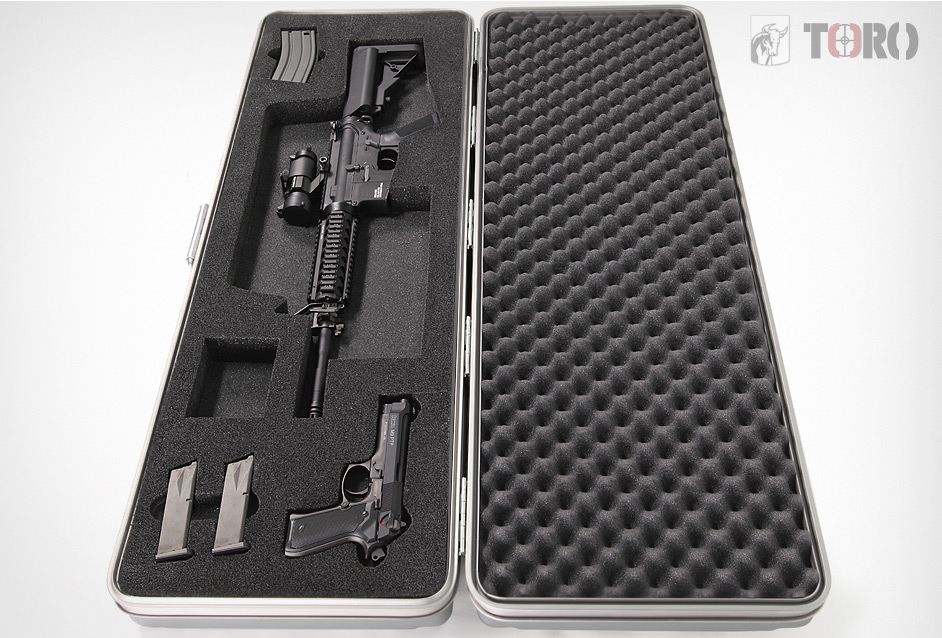 Deceptively Stylish

Don't be thrown by ToroCase's low-profile, sleek design. Although this rugged shipping and carrying case looks clean and stylish, it's built from all the same industrial parts we use in our mission-critical shipping containers and heavy-duty rack mount shipping cases. Thermodyne's ruggedized extrusions and patented spring-loaded latches offer the strongest seal in the industry. Plus, with a 100% metal closure system, ToroCases lock securely and stay shut. Even under extreme drops, these robust cases mitigate shock

and protect your guns from harsh impact and extreme weather conditions.

Rugged AND Lightweight
At Thermodyne, we've proven that a case doesn't have to look like a tank to protect like one. Thanks to the use of modern, lightweight materials and a smarter design, the average ToroCase weighs 20% less than comparable gun cases—without sacrifices to protection or durability. We've engineered ToroCase's unique Thermoformed outer shells with

strategically-placed deep recesses and stiffening ribs. This adds rigidity to the outer shell while relying on the pliable shock absorbing nature of its material. With ToroCase, you don't have to compromise between weight and protection. It's the best of both worlds.




Need Your ToroCase Case NOW?
We manufacture every case in-house and can ship on most schedules, no matter how rushed.

Give us a call today! 1-909-923-9945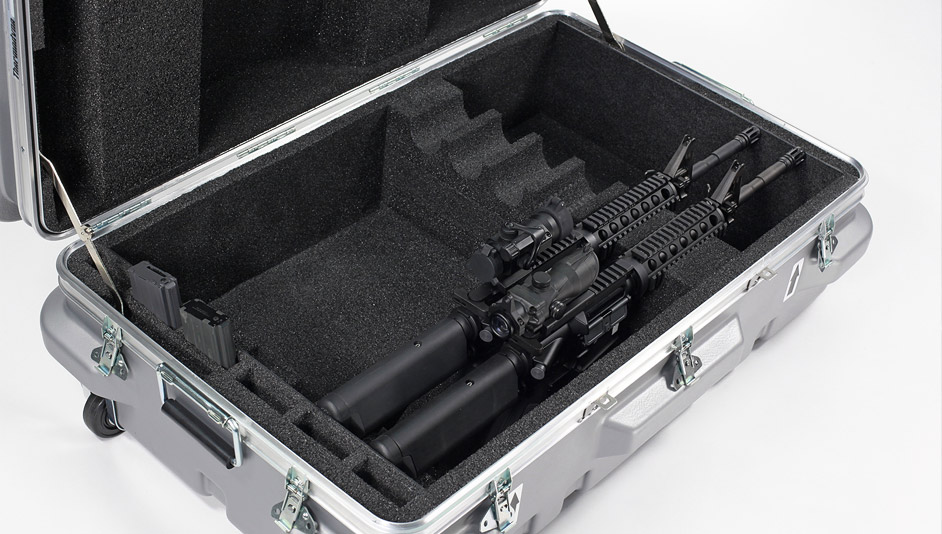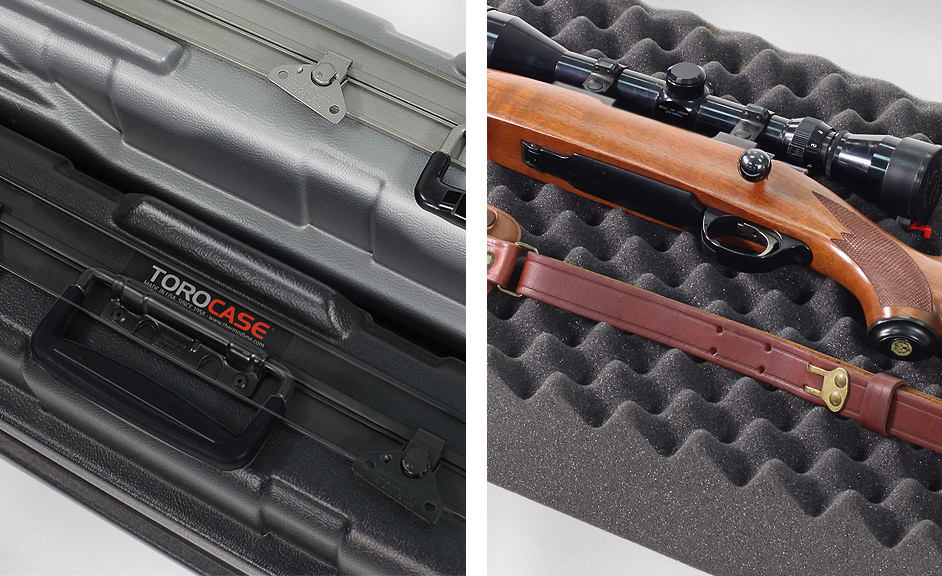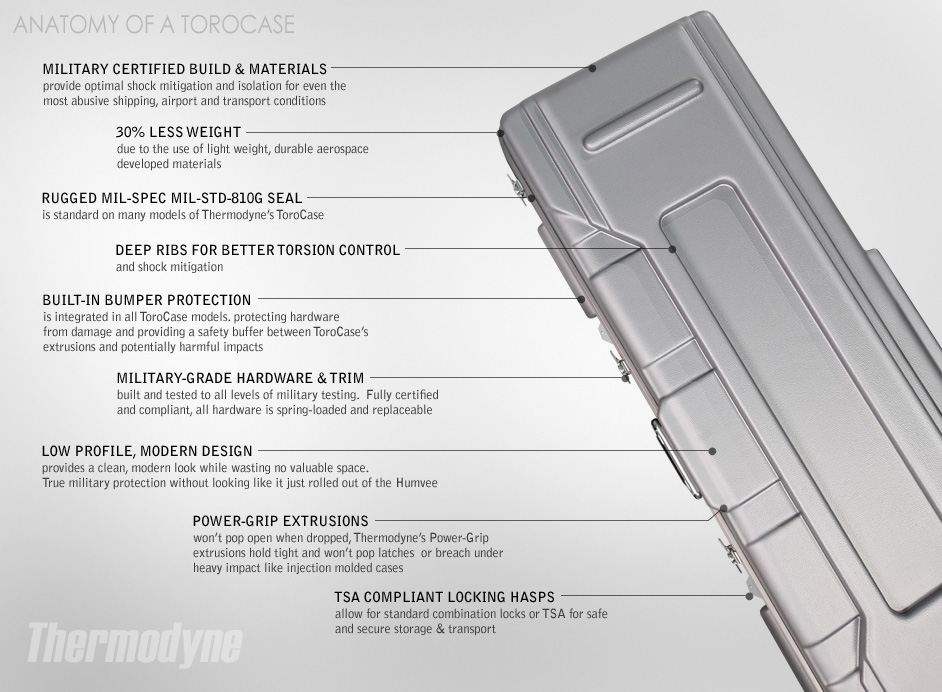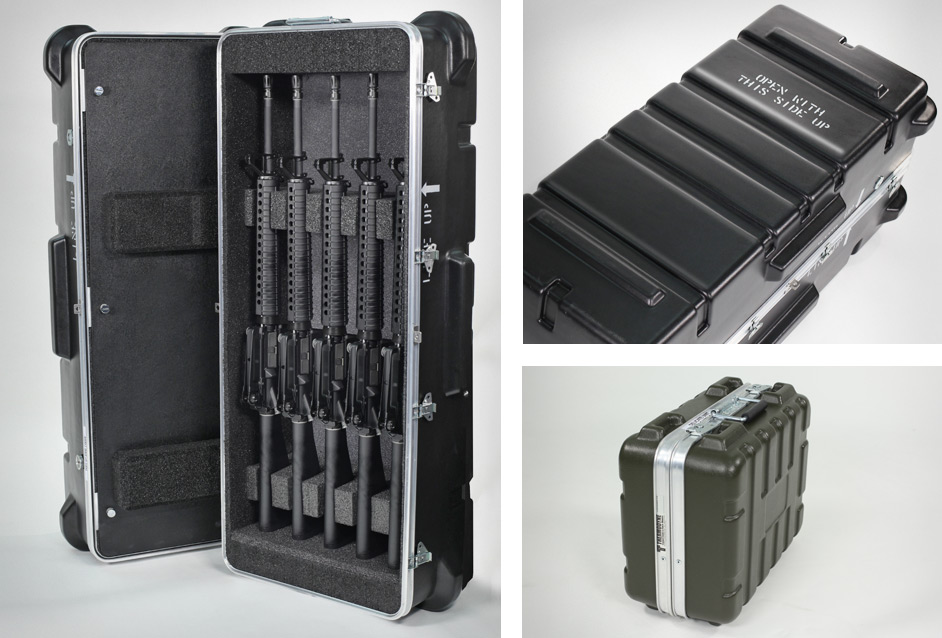 ToroCase Features
* Up To 20% Lighter In Weight
* Rugged Military Build
* Standard Gasket-Seal Construction
* Fully Lockable & Secure
* Standard Spring-Loaded Latches & Handles
* Standard PowerGrip Valances
* Over 25 Standard ToroCase Sizes

Popular ToroCase Customizations:
* Factory Customized Foam Interiors
* Custom Lid-Mounted Bags & Inner-Lids
* Custom Markings & Identification
* Available in Silver, Black, Tan, Brown & OD
* Custom Manufacturing to Specific Weight Limits

* Available Cushioned Shoulder Straps
* Custom OEM Packaging & Blind Shipping

Compliances:
* MIL-SPEC Materials (Standard)
* ROHS Compliant Materials (Standard)
* MIL-SPEC 810G Enviromental Sealing (Optional)
* ATA Airline & TSA Compliant
* UPS & FedEx Compliant & Shipable

Call Now to find out more! 909-923-9945
You may also like...