THERMODYNE LARGE SIZED SHIPPING CASES: Just a few sample images of the custom shipping cases we manufacture right here in the good 'ol USA. Give us a call to see what our team of Engineers, Designers & Assemblers can build for you. Call 1-909-923-9945 for pricing and lead times.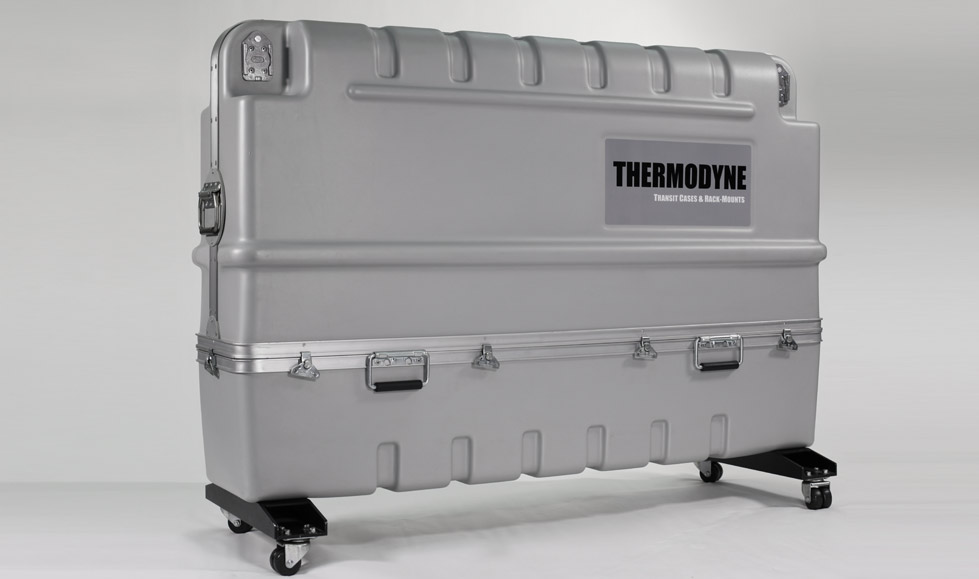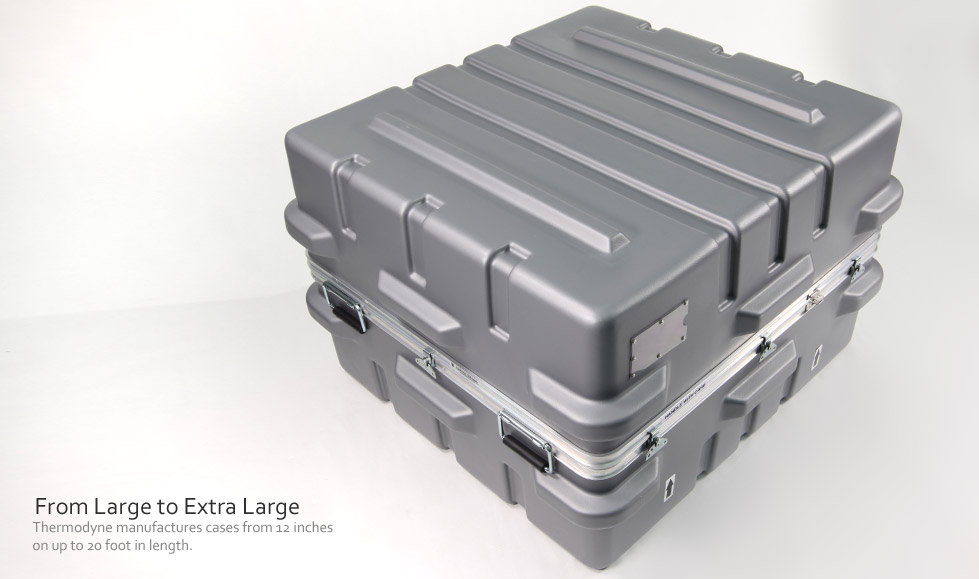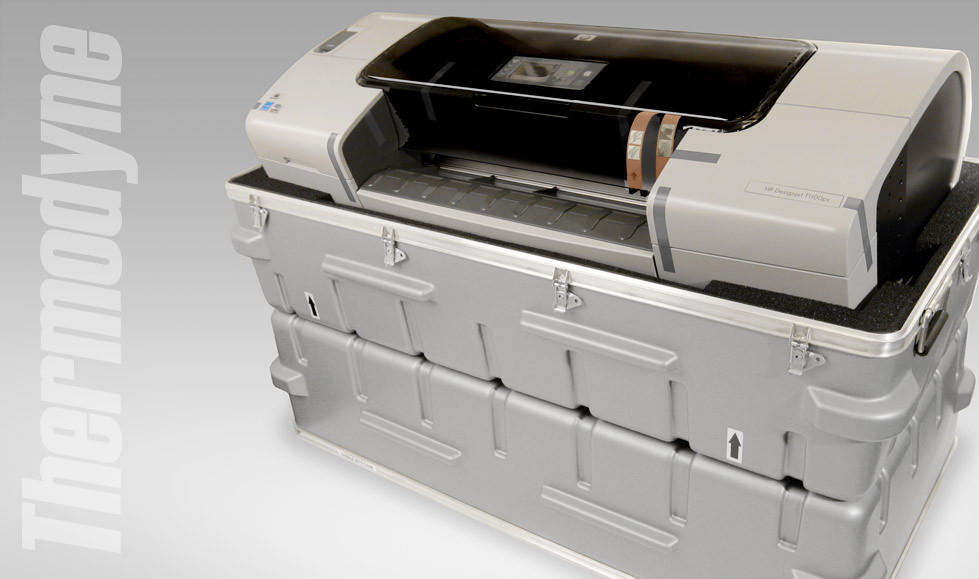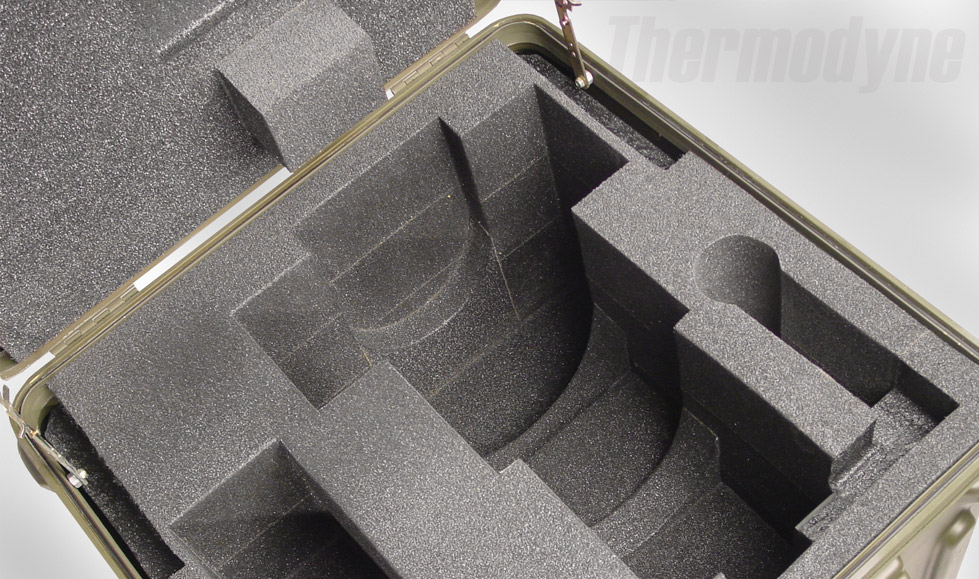 Thermodyne Case Features:
* OVER 500 SIZES
* Rugged Integrated Protective Bumpers
* Standard Military-Grade Hardware
* Standard Gasket Seal
* Standard Field-Replacable Hardware
* Standard Spring-Loaded Latches & Handles
* Standard PowerGrip Valances

Popular Thermodyne Customizations:
* Factory Customized Foam Interiors
* Custom Colors & Logos
* Custom Metalwork & Mount Fabrication
* Custom Lid-Mounted Bags & Inner-Lids
* Custom Manufacturing to Specific Weight Limits

* Custom Labels & Stenciling
* Custom OEM Packaging & Blind Shipping

Compliance:
* MIL-SPEC Materials (Standard)
* ROHS Compliant Materials (Standard)
* MIL-SPEC 810G Environmental Sealing (Available)
* ATA Airline & TSA Compliant
* UPS & Fed Ex Compliant & Shippable

Call Now to find out more! 909-923-9945

You may also like...